Integrity Realty & Management is a proud member of the following professional and trade associations.
National Association of REALTORS® (NAR)

The National Association of REALTORS®, "The Voice for Real Estate," is America's largest trade association, representing 1 million members, including NAR's institutes, societies and councils, involved in all aspects of the residential and commercial real estate industries.
---
Colorado Association of REALTORS® (CAR)
CAR's purpose is to protect ALL issues and fields of Colorado's real estate industry which includes all property owners, land owners, home owners, commercial brokers, residential brokers, resort brokers, rural brokers and property managers, to name a few. It is vitally important to protect real estate professionals and ensure they are are more successful when they become REALTORS®. CAR exists to make REALTORS® more successful.
---
Denver Metro Association of REALTOR® (DMAR)

The Denver Metro Association of REALTORS® is a professional member association dedicated to the advancement and protection of the real estate industry. With more than 5,500 members, DMAR is the largest REALTOR® association in Colorado. Ranked #47 out of 1,400 REALTOR® associations nationwide, we are a powerful voice in the real estate community on a local, state, and national level. With 3 office locations and a presence in 11 Denver Metro counties, they passionately support their membership with premier education, dedicated advocacy, engaging networking opportunities, and valuable resources.
---
National Association of Residential Property Managers (NARPM®)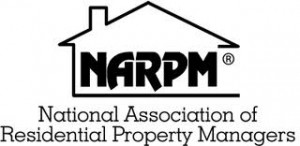 The National Association of Residential Property Managers (NARPM®) is an association of real estate professionals who know first-hand the unique problems and challenges of managing single-family and small residential properties.
---
Italian American Business Association (IABA) Colorado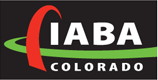 IABA Colorado is devoted to the growth and development of businesses, professions, trades and services by assisting to broaden business horizons through membership in the association.
---
National Veteran Owned Business Association (NaVOBA)
NaVOBA's Mission is simple — to create opportunities for all of America's veteran-owned businesses. More than 3 million men and women who have defended our nation's freedoms by serving in America's armed forces have made the choice to start their own small businesses after their military service. We call them vetrepreneurs.