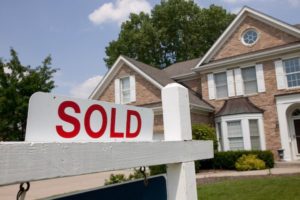 Integrity Realty & Management's sales associates are ready and waiting to assist you with marketing your home. Our goal is to get you the best price possible in the shortest time on the market. Our associates stay on top of the latest technological and marketing offerings in the real estate industry to help our clients meet their real estate needs. Here are some of the key steps in selling a home and Integrity Realty & Management can make the process easier.
Step One – Pre-market Consultation
First impressions count. We're uniquely skilled in helping sellers understand what they must do to properly prepare their home for sale. To schedule a pre-market consultation and learn more, click here.
Step Two – Lean Your Homes True Value
Establishing the right price from the start is imperative to selling your house quickly and for the most money. Pricing should be based on numbers and hard data. Asking too much could cost you more than asking too little. We're happy to prepare a Comparable Market Analysis (CMA) for you at absolutely no charge. To request a CMA, contact us.
Step Three – Choose a Professional
Select a professional to sell your home. If you've worked with us before, your agent is happy to assist you again. If you haven't, we'll help you find the right professional. Click here.