According to a recent study conducted by Zillow.com, 84% of all renters search for their next rental home online. This means that your vacancy not only needs to be listed online, but must be listed on a variety of different online sites to ensure maximum exposure.
When you sign up with the Integrity Realty & Management system, your vacancy gets syndicated to a variety of the top rental websites. These sites include*: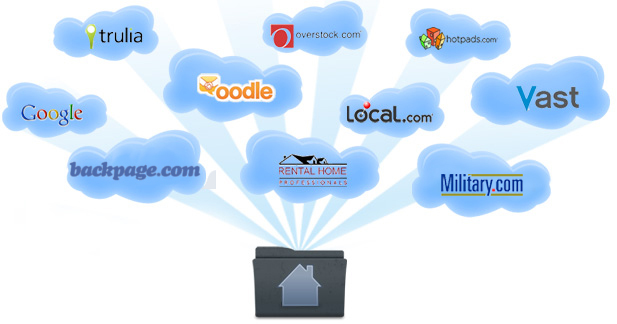 Googlebase
HotPads
RentalHomePros
Vast
Oodle
Backpage.com
Local.com
Lycos
Military.com
Walmart
Trulia
RentBits
Rent Jungle
Campus Avenue
And more!
We take care of obtaining maximum exposure for your property on the internet. You no longer have to worry about the research and expense necessary to advertising your rental. What's more, you don't pay us anything until your property rents which means we carry the cost of advertising as our incentive to get you results!
Get a FREE Quote!
After we've found a prospective tenant that is interested in your property, we proceed on to the next step:
*Advertisement sites can vary based on syndication agreement changes, however we ensure properties are listed on a wide array of rental sites.